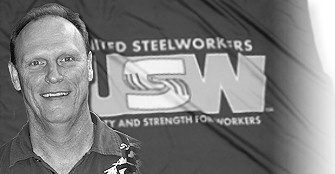 PRESIDENT'S CORNER
RESUMING IN PERSON
MEETINGS, NEGOTIATIONS,...
Since March, we have been able to resume in person meetings with our members, with most of the Employers, in negotiation and very recently we were able to send some of our Shop Stewards to trainings such as Steward's training Level 1 and Level 2. We have met with the Local's Health and Safety Co-Chairs. You will read about the last subject in the Health and Safety report.
All representatives were able to go back and work from both of our offices. Slowly but surely we're getting out of the pandemic. Let's hope it will be behind us for good.
Negotiations are going full swing as many of the Collective Agreements terms came to an end last fall, and some very recently this year. We are busy dealing with those right now as we know some more are going to be coming to term in the fall.
Take the time and have a look at the representatives' reports on all of these workplaces negotiations.
Summer is here and it's the season for camping, watercrafts, and RV's riding etc… Be safe while operating those recreational vehicles.
STAY SAFE and have a beautiful summer!
In Solidarity,
Jacques Jean